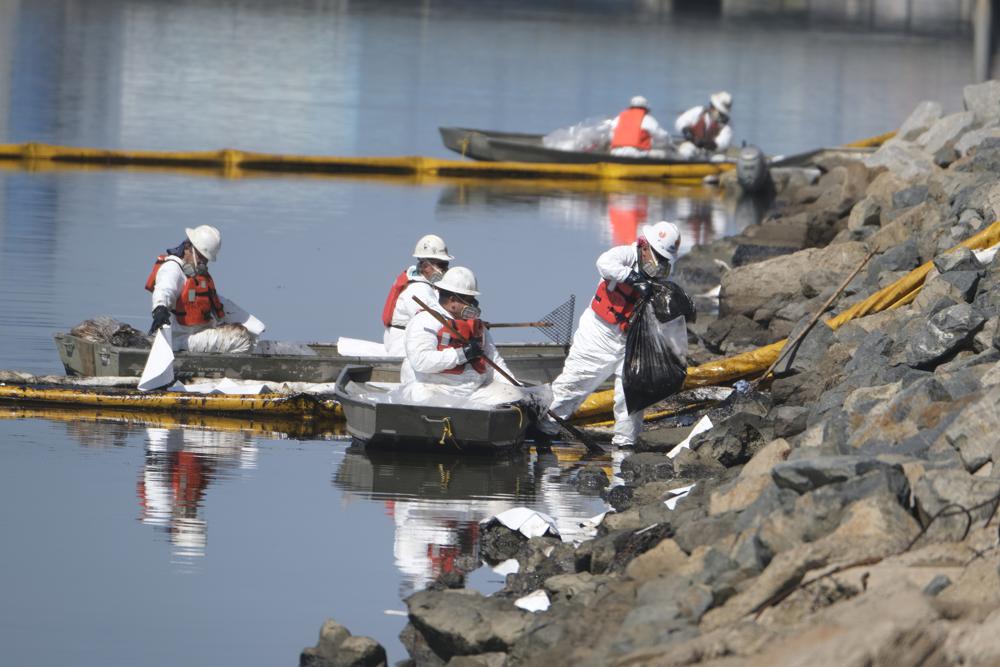 Large, sudden pipeline spills are usually caused by external impacts (e.g. anchor dragging). If that was not the case, the spill was presumably caused by significant, undetected corrosion.
The internal (smart pig) and external inspection history of the pipeline will be an important part of the investigation.
Another important consideration is the extent to which pressure and volumetric monitoring systems were in place and functioning. Early reports imply that the leak was not discovered until the slick was observed on the water surface.
An excellent 2008 case study details the challenges that were experienced in internally inspecting this pipeline. This presentation provides good background information on the pipeline and the initial internal inspection efforts.
Why isn't BSEE, the Federal bureau that inspects the Beta Unit facilities and approves the spill response plan, part of the Unified Command? BSEE is also a leader in spill response research.
Per the Unified Command, 1218 gallons of oil-water mix were recovered as of Sunday. This is pretty minimal – only 29 barrels (including water) and <1% of the estimated spill volume, but is not atypical for mechanical spill response operations. It may also be that the 3000 bbl spill estimate was overly conservative (i.e. high).
Also per the Unified Command: "One oiled Ruddy duck has been collected and is receiving veterinary care. Other reports of oiled wildlife are being investigated." If this was the extent of wildlife impacts as of Sunday, some of the reporting on this spill has been hyperbolic.
A comprehensive review of the balkanized regulatory regime for offshore pipelines is long overdue, as is an update to Federal pipeline regulations.
This spill, Hurricane Ida, and offshore COVID issues have further demonstrated the importance of BSEE. Why has the Administration still not appointed a BSEE Director? Keep in mind that this appointment does not require Senate confirmation.