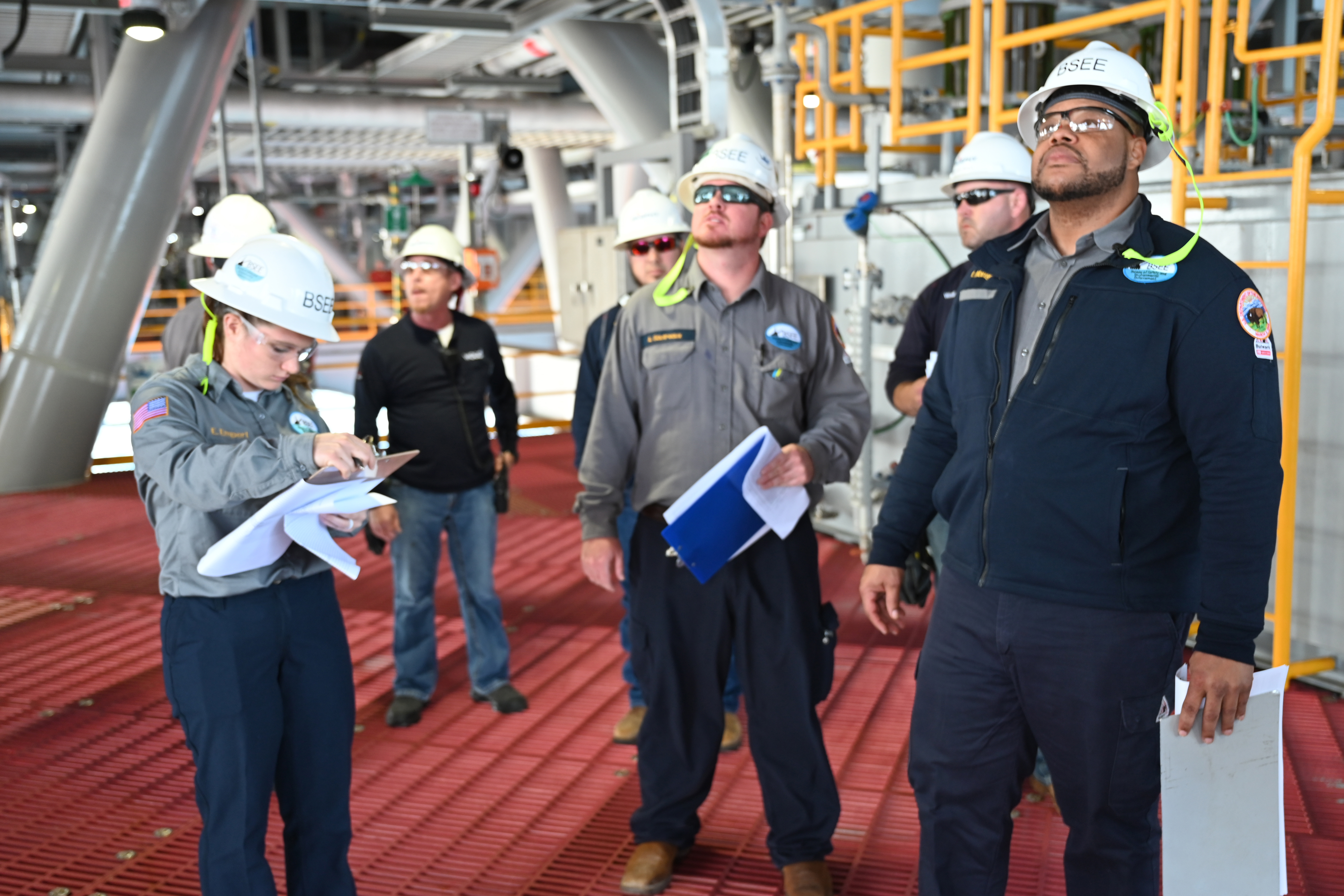 Pictured above are BSEE inspectors from the famed Houma District conducting one of their (always) thorough pre-production inspections at Murphy's King's Quay semisubmersible production platform in the Gulf of Mexico. [Trivia question: Who was the first Houma District Supervisor?]
King's Quay is one of six deepwater platforms expected to begin production in the Gulf over the next several years. Others include Shell's Vito and Whale, BP's Argos, Chevron's Anchor, and Beacon's Shenadoah. All are semisubmersible platforms, the current design of choice for the deepwater Gulf. Production semis have become smaller and more efficient, greatly improving the economics of deepwater projects.
These platforms feature efficient gas turbines and compression systems that should increase the GHG intensity advantage of deepwater Gulf production.
These are the first deepwater production structures to be installed in the Gulf since Shell's Appomattox in 2018. Per our previous post on this topic, current GoM production rates are not sustainable without regular, predictable lease sales and increased exploration.