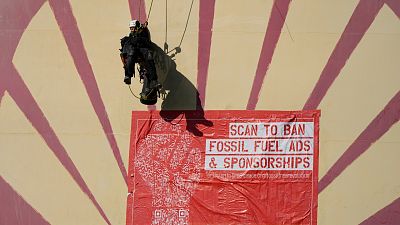 Oil firms have been banned from taking an active role in the upcoming COP26 summit.

The news is a seismic victory for climate activists.

It stops Big Oil companies from sponsoring the conference and steering the narrative away from their culpability in the climate crisis.

Euronews.green
Comments:
This decision is more about exercising political power than advancing our energy future, which is dependent on collaboration among all sectors of the energy industry.
Oil and gas producers are "banned," but major energy consumers are welcome to support the conference.
The 3 oil companies mentioned in the article are major investors in offshore wind and other renewable energy projects. These companies have spent hundreds of millions of dollars to purchase US offshore wind leases and will spend much more on the projects that follow. They are also major investors in low carbon intensity offshore oil and gas production.
Does the US government, which (at taxpayers expense) is sending a very large delegation to COP26, support this type of discriminatory behavior toward major contributors to our economy?
While the delegates are attending the conference, the folks at home are seething about gasoline prices and inflation.